Yesterday was a very exciting day, as both the Broomfield and Lone Tree clinics were closed so physicians could attend the annual Interventional Orthopedics Foundation (IOF) Conference at the Omni Hotel in Broomfield.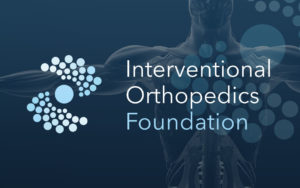 The Interventional Orthopedics Foundation (IOF) is a 501(c)(3) nonprofit organization that was started in 2015 with a very generous donation by John Malone. Its primary function is to educate and serve as a resource to physicians and the public seeking to understand the field of interventional orthopedics. It provides a competency-based physician education program, which all the physicians at the Centeno-Schultz Clinic instruct at. Here is a list of upcoming physician courses. The IOF also provides grants and scholarships to physicians in residency, which allows them to participate the interventional orthopedics workshops.
Highlights of the IOF Conference
A total of 325 physicians attended the conference, from the United States, Taiwan, Dubai, Australia, and Japan
Chris Centeno, MD, moderated the conference and also presented lectures on the current state of regenerative medicine and clinical outcomes between intraosseous plus intra-articular injections of bone marrow-derived stem cells vs intra-articular bone marrow-derived injections alone for knee osteoarthritis,
Dr. Jason Markle reviewed the results from two published case series on Perc-ACLR ( percutaneous anterior cruciate ligament repair) and the status of the current randomized control study at the Centeno-Schultz Clinic. More on this information can be found at the links below: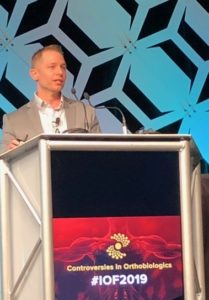 At the Centeno-Schultz Clinic, we are still enrolling patients into our randomized controlled study for ACL tears. If you, your family, or friends have an unfortunate tear of the ACL, this would be an ideal opportunity for nonsurgical repair,
Today, the IOF conference continues, and some providers return to the clinic, applying skills and information learned from a fantastic course.