The meniscus is a fibrocartilage cushion between the femur and tibia that serves as a shock absorber. Each knee has both a medial and lateral meniscus. Meniscus surgery, like so many other surgeries, have been the go-to, even when there are far better options available.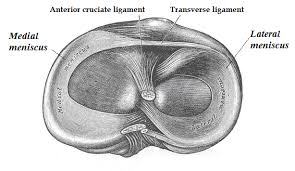 Each meniscus has three distinct parts: anterior horn, posterior horn, and body.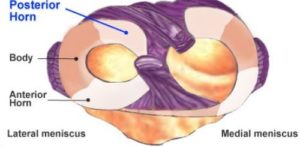 The majority of a meniscus surgery involves cutting a portion of the meniscus out as opposed to actually repairing the meniscus. In 2013 there were approximately 700,000 arthroscopic partial meniscectomies performed in the United States alone, with an estimated cost of $4 billion.
How Successful Is Meniscus Surgery?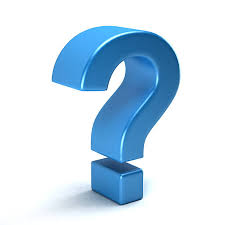 Want to Get Back to What You Love, Without Surgery and Medication?
Let's review a few studies on meniscus surgery.
2013 New England Journal of Medicine
In a multicenter, randomized controlled trial (study link above), 351 symptomatic patients, 45 years of age or older, with meniscal tears on imaging were randomized to surgery or standard physical therapy. At six months, there were no significant differences in outcomes between the two groups. Oh, my goodness!
2013 New England Journal Of Medicine

The first 2013 NEJM article cast serious doubt on meniscus surgery's efficacy, despite the fact that it is one of the most common orthopedic surgeries performed. The orthopedic community rallied and identified patients without knee arthritis with meniscal tears who were ideal candidates for partial resection of the damaged meniscus. Unfortunately, this claim was not validated.
A multicenter trial (study link above) randomized 146 patients, between 35 to 65 years of age, who had knee symptoms consistent with meniscal tear and no knee arthritis. Patients were randomly assigned to either arthroscopic partial meniscectomy or sham surgery. After 12 months, the outcomes after arthroscopic meniscectomy were no better than those after a sham surgical procedure. Ouch!
2016 Annals of Internal Medicine
Patients with meniscal tears who presented with catching or locking episodes were also thought to benefit from partial meniscectomies. A multicenter randomized trial (study link above) of 146 patients, between the ages of 35 and 65 years of age, with mechanical knee symptoms were randomized between arthroscopic partial meniscectomy and sham surgery. Patients were evaluated at 2, 6, and 12 months. Resection of torn meniscus provided no added benefit over sham surgery. The truth is out.
What Do We Know?
The meniscus is a shock absorber that protects knee cartilage. Trimming the meniscus reduces this protection and places the cartilage at risk for damage.
A long-term outcome study demonstrated that 40% of patients who underwent arthroscopic partial meniscectomy had evidence of osteoarthritis within years of the surgery (3.4–8.8 years).
Regenexx's Perc-MTI is a nonsurgical alternative to knee surgery for meniscus tears.
If you have a meniscal tear, know that surgery is no better than physical therapy and that resection of a portion of the meniscus leads to early-onset arthritis. At the Centeno-Schultz Clinic, we will provide you with an effective alternative in addition to an understanding of what led to your injury. Knowledge is power.
Schedule a consultation with a board-certified, fellowship-trained physician and take control of your health!