Spine and orthopedic surgery is associated with multiple risks which include bleeding, infection, failure and escalation in pain. Infection can be devastating requiring removal of an implant and repeat surgery. Infection can also spread throughout the body with life threatening sepsis and serious infections such as hepatitis B, meningitis and HIV.
Sterilization of surgical instruments is a critical to prevent infection. Unfortunately Porter Adventist Hospital in Denver, Colorado a local Denver acknowledged that they had a serious problem with surgical instrument sterilization. In 2018 Porter Adventist Hospital sent warning letters to 5800 patients who underwent orthopedic or spine surgery indicating that they may be risk for contracting HIV, hepatitis or surgical site infection due to contaminated surgical instruments. An investigation by the State of Colorado identified 76 separate instances where contaminated surgical instruments were brought into the operating rooms. The tools were contaminated with "blood, chucks of bone, cement, hair and even a dead insect."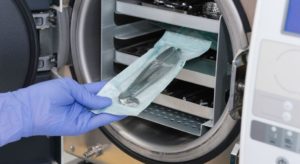 To date sixty-seven patients have filed suit against Porter Hospital alleging that they developed serious infections due to improper cleaning and sterilization.
Is there an alternative to orthopedic and spine surgery?
Yes!
The Centeno-Schultz Clinic offers precisely guided PRP (platelet rich plasma) and bone marrow concentrate injections for common orthopedic conditions including spine, knees, hips, ankles and shoulders. To learn more about treatment options with PRP please click below:
At the Centeno-Schultz Clinic board certified, fellowship trained physicians will review your current symptoms, evaluate current x-ray or MRI imaging and determine best clinical treatment plan and candidacy. To review our outcomes please click here.
If you have ongoing orthopedic pain please explore all non surgical options and avoid the nightmare of a surgical complication.