While April 15 is typically a dreaded day for most taxpayers, at the Centeno-Schultz Clinic we are very excited as we are putting together the finishing touches on our new Centeno-Schultz Clinic, in Lone Tree, Colorado.
This has been the culmination of countless hours of thought, planning, and execution. The new state-of-the-art clinic will have five examination rooms and two fully outfitted procedure rooms equipped with both ultrasound and X-ray.
Dr. Hyzy will Start Taking Patients in Lone Tree Now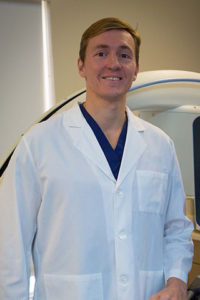 Dr. Matthew Hyzy will be seeing patients at the new clinic starting today, Tuesday, April 17, 2018. He is a board-certified physical-medicine physician who is fellowship-trained in regenerative medicine. He is published in the field of regenerative medicine and is an instructor at the Interventional Orthopedics Foundation.
Scheduling for new-patient evaluations is currently available.
The same advanced platelet-rich plasma and bone marrow-derived stem cell treatments that are offered at our Centeno-Schultz Clinic Broomfield location are now available at the Centeno-Schultz Clinic Lone Tree location.
Patients in South Denver, Lone Tree, and surrounding areas will now have immediate access to the clinic where orthopedic stem cell injections were invented.
.
The Centeno-Schultz Clinic was the birthplace of interventional orthopedics, and it's where orthopedic stem cell injections were invented