Peroneal Nerve Injury
Causes, Symptoms, Treatment Options, & Other Resources
The common peroneal nerve branches behind the knee and this could be irritated from any overuse activity, surgery, instability, or any compression on the outside of the knee. Typically, this will present as pain on the outside of the knee radiating towards the baby toe, the calf, and the lateral shin towards the lateral ankle.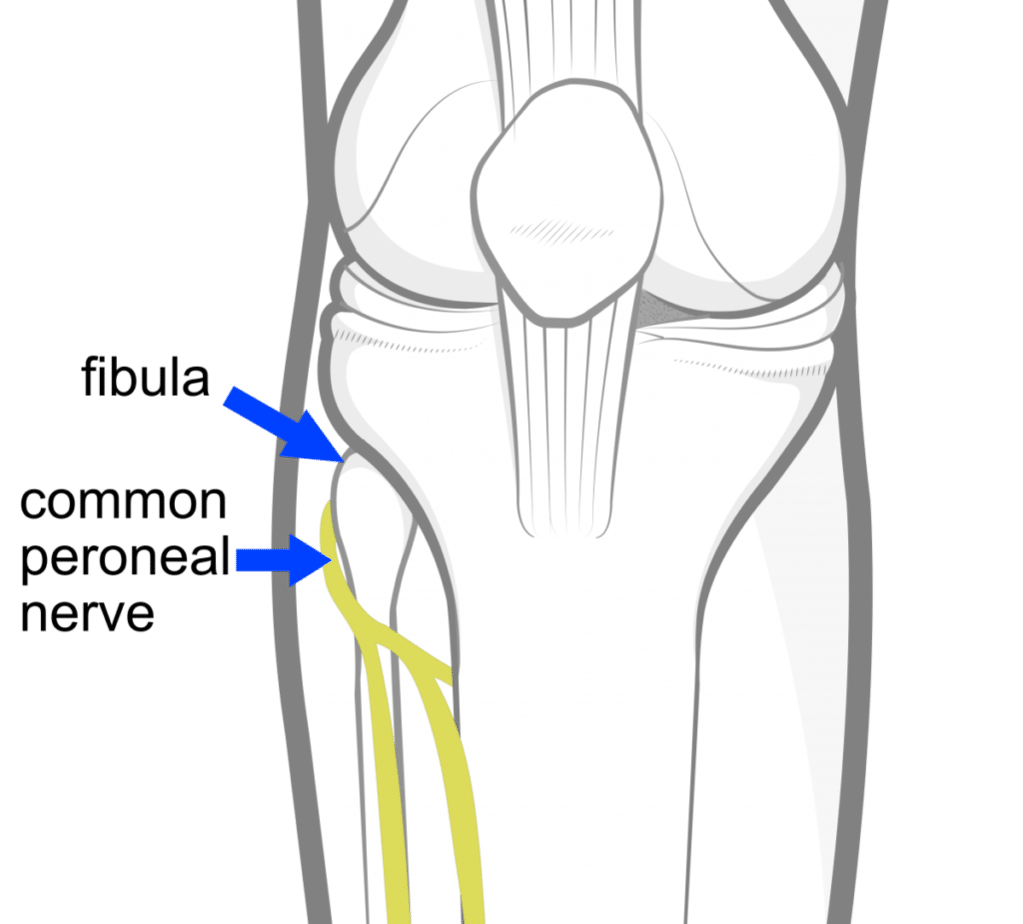 What Causes Peroneal Nerve Compression?
There are many potential causes of peroneal nerve compression, such as overuse activities, surgery, instability, or any compression on the outside of the knee.
Trauma and nerve compression, especially caused by a fractured or dislocated ankle, can all cause injury to the peroneal nerve. Causes include:
Knee dislocation
Fracture in knee or leg
Hip or knee replacement surgeries
Compression of the peroneal nerve
Compression of the peroneal nerve by a nerve sheath tumor or nerve cyst
Peroneal nerve injury can affect many different parts of the body and has a variety of symptoms. Because other medical issues might produce the same signs as peroneal nerve damage, it is critical to see an experienced physician who can identify your problem and provide suitable treatment choices.
Another cause of common peroneal nerve injury is from forceful and repetitive action of plantar flexion (pointing toes downward) while keeping the knee straight which can be seen in runners and ballet dancers. It should be recognized that several other possibilities such as direct blow to the outside of the knee (trauma) or direct trauma to the calf muscles must also be considered when evaluating a patient.
Symptoms of Peroneal Nerve Injury
Diagnosis of Peroneal Nerve Injury
A doctor must first establish the underlying reason for a peroneal nerve injury in order to prescribe the most suitable treatment. When determining whether or not a person has peroneal nerve damage, the physician will start with a thorough history and proceed with a comprehensive clinical and neurologic examination.
Treatment Options for Peroneal Nerve Injury
Depending on the location and severity of the nerve damage, the doctor may recommend a variety of treatments. If the problem is due to an underlying disease, it is critical to treat it. Some commonly prescribed therapies include:
Nerve repair
Nerve grafting
Prolotherapy hydrodissection
Doctors Who Assist with Peroneal Compression & Injury
Other Resources for Nerve Damage
Free Download: The Knee Owner's Manual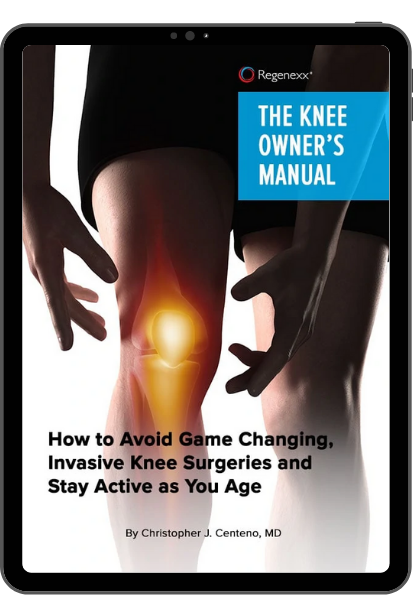 This e-book by Dr. Chris Centeno examines the knee and its role in the human musculoskeletal system and the body as a whole. The Knee Owner's Manual provides a series of tests and clearly defined exercises that you can perform on your own to assess and monitor your own knee health. It will allow you to look for trouble spots where your own body may be having difficulty with stability, articulation, symmetry, and neuromuscular function. You'll be able to see how these deficits in other regions of the body relate to the knee.
The Knee Owner's Manual also discusses how Regenexx is pioneering the development of interventional orthopedics, a new branch of medicine that employs regenerative biologic therapies such as adult bone marrow concentrate and platelet-rich plasma to help repair and strengthen damaged tissues in other areas of the body.
This is contrasted with invasive knee surgeries, which often remove important tissues or replace the entire knee itself when it becomes damaged. With hyperlinks to more detailed information, related studies, and commentary, this book condenses a vast amount of data, images, and resources into an enjoyable and informative read. This is the first edition of The Knee Owner's Manual, a companion book to Orthopedics 2.0.
Growing up in South Florida, I never knew what it was like to have different seasons – we basically had hot, hotter, and blistering hot!  But now being in Colorado for many years, I understand the transitions from winter to spring. It means that its time to put away my snowboard and dust off the golf … Continued

---