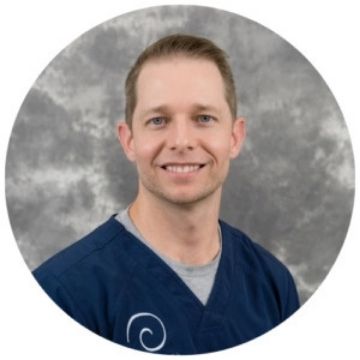 Jason Markle, D.O.
---

---
Meet Dr. Jason Markle
About Dr. Jason Markle
Post-residency, Dr. Markle was selected to the Interventional Orthopedic Fellowship program at the Centeno-Schultz Clinic. During his fellowship, he gained significant experience in the new field of Interventional Orthopedics and regenerative medicine, honing his skills in advanced injection techniques into the spine and joints treating patients with autologous, bone marrow concentrate and platelet solutions.
Dr. Markle then accepted a full-time attending physician position at the Centeno-Schultz Clinic, where he both treats patients and trains Interventional Orthopedics fellows. Dr. Markle is an active member of the Interventional Orthopedic Foundation and serves as a course instructor, where he trains physicians from around the world.
Dr. Markle is an outdoor sports enthusiast. In his free time, he enjoys hiking, snowboarding, rock climbing, mountain biking, Olympic weightlifting and Crossfit, and spending time with his wife and two dogs.
Education
Undergraduate Degree – ​ Florida State University, B.S. in Human Sciences
Medical Degree – Nova Southeastern University
Post-Graduate Training
Internship – Westchester General Hospital in Miami, FL
Residency -University of Alabama at Birmingham (UAB) Physical Medicine and Rehabilitation (PM&R/ Physiatry) focusing on musculoskeletal medicine, rehabilitation, sports and spine
The staff at Centeno-Schultz are both professional and highly competent. My rather complex stem cell/PRP procedure went like clockwork with Dr. Jason Markle's expertise and…
Frank B.
I appreciate the expertise and concern of all the staff. Dr. Markle is the best. There is absolutely "no pain". A month after the procedures,…
Nebraska M.
Dr. Markle has performed 3 separate procedures on my shoulders in the past 2 years. The results I have experienced are outstanding. I went from…
Marc W.
Dr. Markle is compassionate and thorough. He cares about the patient and how their life is being affected by their orthopedic issue. He looks at…
Sarah S.
I went for shoulder pain after a surgery. The surgery had left me with a defect in my bicep tendon. Over time, A small tear…
Mike B.
About a year ago, Dr. Markle also treated me with PRP on my elbow. I did 2 rounds of that to help with the "tennis"…
Kaylie D.
I cannot say enough about Dr. Markle, and all of the staff! They don't just take care of me but my entire family, including my…
Lycia S.