Regenexx® Non-Surgical Knee Treatment
The Trusted Alternative to Knee Surgery
What Are Regenexx Procedures for Knees?
Regenexx® procedures for knee pain use sophisticated image-guided injections to place high-dose platelet-rich plasma (PRP) or bone marrow concentrate containing stem cells in critical areas to help the body heal itself. As the headquarters of Regenexx, Centeno-Schultz is where all of these procedures used by our national network began and were invented. These are breakthrough, non-surgical treatments for people suffering from knee pain due to common injuries to the knee meniscus, ACL or MCL, cartilage, or who are experiencing degenerative conditions, such as osteoarthritis. So, if you're looking for an alternative to surgery for knees in Denver or Boulder, Colorado, then look no further than the Centeno-Schultz Clinic.
Traditional options for patients suffering from these conditions include arthroscopic knee surgery to repair ligament tears, or total knee joint replacement. With both surgeries, months of rehab are required, and the patient must be aware of and prepared to take on the risks. As an alternative, the Regenexx Same-Day procedure may help alleviate knee pain and the conditions that cause it with a sophisticated office injection procedure.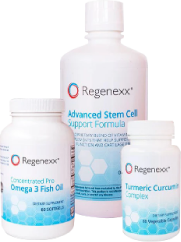 /i
Do You Have Knee Arthritis?
Participate in the Stem Cell Support Formula Study for Patients with Knee Osteoarthritis
The Centeno-Schultz Clinic and Regenexx are investigating whether our stem cell support supplement provides improvement in joint health for those suffering with knee osteoarthritis. If you're interested in participating in this study, please learn more by hitting the button below.
Looking for alternative to knee surgery?
What you really need are highly precise procedures that place the right cells in all the critical locations they're needed.
Commonly Treated Knee Conditions
Regenexx's non-surgical knee treatment can treat many knee conditions. Those include, but are not limited to, the following:
This is not a complete list, so please email, call, or text if you have questions about whether you or your condition can be treated with our image-guided procedures using PRP or BMC containing stem cells.
Request a Free 30 Minute Consultation with our Patient Advocate Team
Schedule a time to have a discussion with our Patient Advocate team. During this call, we will go over the specifics of your condition, an overview of your non-surgical knee treatment at Centeno-Schultz, as well as some top-level pricing information. Our team is dedicated to helping you along the journey to getting back to doing what you love to do! Let's connect and learn together!
ACL sprain or tear
MCL sprain or tear
PCL sprain or tear
LCL sprain or tear
Knee Instability
Patellofemoral Syndrome
Baker's cyst
Patellar tendonitis
Biceps Femoris Insertional Tendinopathy
Hamstrings Tendinopathy
Your Alternative to Knee Surgery
Surgical options for those dealing with painful knee issues range from arthroscopic knee surgery to total knee joint replacement. Recent research has shown that some of the most popular arthroscopic surgeries have no benefit at all (including meniscus surgery). Knee replacement is extremely traumatic and carries new-found risks of toxic wear particles entering the bloodstream. Surgical risks aside, all surgeries minimally require months of painful rehab to regain strength and mobility. Most surgeries also accelerate the cascade of degeneration that leads to osteoarthritis.
We have seen exciting results on difficult cases, such as complete muscle and ligament tears, and we have helped thousands of patients with severe arthritis avoid knee replacement and continue to do the things they love with little or no pain. Most Regenexx patients experience little or no downtime from their procedure and are encouraged to return to activity as they begin to feel better.
I've been a patient of Dr Centeno for over 8 years. I have nothing but the highest complements for his professionalism, insights and overall care.…
Jim H.
The staff at Centeno-Schultz are both professional and highly competent. My rather complex stem cell/PRP procedure went like clockwork with Dr. Jason Markle's expertise and…
Frank B.
Dr Pitts is 100% about both patient care and improving quality of life for his patients. I had both PRP in my back and Stem…
Justin D.
Had stem cell and PRP on both knees end of September by Dr. Schultz of Centeno/Schultz, Regenexx. Here I am the first week of December,…
Paul L.
AMAZING! I have had the unique experience of having Stem Cell Therapy done on both knees at by two different unrelated clinics. My first was…
Michell P.
I would highly recommend Dr. Pitts. I've had my knees and elbow done. The PRP (or whatever they call theirs) on tennis/golf elbow was highly…
Tanya S.
I cannot say enough about Dr. Markle, and all of the staff! They don't just take care of me but my entire family, including my…
Lycia S.
My right knee (and left) has been doing great! I really couldn't ask for a smoother recovery from ACLR. I recently hit 6 mons and…
Joe
Dr Hyzy is very knowledgeable, expert in his field. He does a very unique procedure / technique that is in all aspect very novel done…
Sarolta S.
Have done PRP in back, knees shoulder and hip. Have done stem cells in hip instead of a hip replacement. At 72 I am way…
Ruth S.