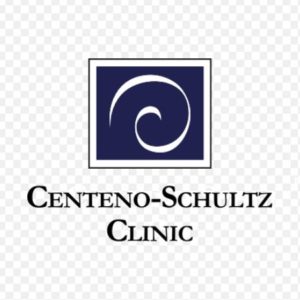 At the Centeno-Schultz Clinic, we are committed to advancing the successful treatment of common orthopedic conditions with platelet-rich plasma (PRP) and stem cells that are injected under direct visualization. Let's review what this involves, and then I'll share some of our patient reviews and feedback.
How We Advance Interventional Orthopedics
Continued Research and Publication
Lecturing at National Conferences
Providing Local Educational Lectures
National and International Physician Training Through the Interventional Orthopedics Foundation (IOF)
Mentoring Our Current Fellows, Who Are Physicians Who Sought Advanced Training in Interventional Orthopedics
Supporting and Participating in the Largest National Regenerative Medicine Conference: Annual 2019 IOF Conference
Presenting Bimonthly Patient Seminars in the Denver Metropolitan Area
Most Important Is Our Patients
Most important to us is our patients. We strive to exceed our patients' expectations by conducting thorough 60-minute evaluations during which we review the history, identify precipitating trauma, perform a physical examination, conduct dynamic ultrasound, and review radiographic studies. Based upon our review and extensive clinical experience, we provide each patient with his or her candidacy and recommended treatment plan.
We ensure that each patient is heard and seen and understands the recommended treatment.
Patient Reviews & Feedback
Here is some of our most recent patient reviews:
"I have had injections at other places in the past and I know the difference. I know there is less pain afterwards from the increased centrifuging of the blood. I know the results are better when they can be precise as to where to put the injection. So having experienced it the other way I know what they are doing is the best that can be." [from a patient of Dr. Pitts]
"I had Dr Azuike perform the stem cell therapy along with PRP on both of my knees. I've gone from not being able to use my knees at all for nearly a year to complete restoration of both knees. I now have both knees functioning as though they were never injured."
"Dr. Markle is great, as are the staff at the clinic. He is very attentive and the staff do their best to ensure you have a good experience at the clinic. I had had a partial meniscectomy which left me in pain. I had the stem cell procedure done three months ago and most of the pain is now gone. It was well worth travelling from Canada to the US to get this done. While I'm not back to my pre-injury levels of activity, my knee feels significantly better."
"I have received excellent care before during and after my procedures. The staff functions as an highly excellent professional team. Dr. Schultz is a highly skilled physician as well as a caring and communicative care provider. I am very happy with the outcome of my procedures and look forward to the increased results in the near future. I will definitely be back when necessary. I recommend the clinic often! Thank you to all the team members at Centeno-Schultz Clinic."
We are grateful for the opportunity to provide state-of-the-art nonsurgical options to our patients.