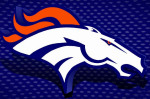 When teams from sea level play our Broncos they come early so as to acclimate. Denver is the mile high city.
Travlers headed to Machu Picchu stop at Cusco to acclimate.
So to with stem cells. Degenerative joints, knees and lumbar discs are tough environments. They have poor blood flow, low oxygen content and limited nutrients.
Stem cells need to be prepared for such a task: pre-conditioning is essential for maximal results.
Rosova et. al. demonstrated that when mesenchymal stem cells are pre-conditioned in low oxygen environments their tissue regenerative potential is improved.
Regenexx employs this technique to ensure the best clinical results in patients who are undergoing autologous mesenchymal stem cell therapy for orthopedic conditions.