Avascular necrosis (also know as osteonecrosis) is a disease in which bone death occurs.
While the exact cause is unknown there are known risk factors which include alcoholism, excessive steroid use, trauma and vascular compression.
Avascular necrosis (AVN) primary affects shoulders, knees and hips with death of the bone. In addition there is often degeneration of the joint articular surfaces which result in pain and restriction in range of motion.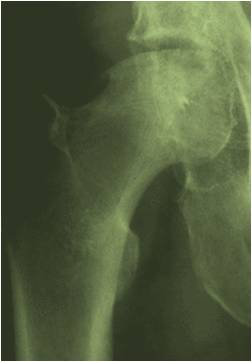 The Regenexx procedure, which allows patients to use their stem cells has been used in the treatment of AVN of the hip. Instead of surgery patients had their own expanded mesenchymal stem cells into the area of necrosis in the bone via x-ray guidance. The Regenexx procedure with much less downtime than even a surgical CORE decompression and certainly less invasive than a hip replacement surgery.
Preliminary review of the data was significant. Of the 27 patients treated to date, 4 were lost to follow-up (couldn't get outcome information), and 3 went on to hip replacements so their data was removed as any results might be due to the hip replacement. All patients were between 3 months and more than a year out from their stem cell injection. Of the 20 remaining patients, approximate mean reported improvement was 50%. This data requires more work. We will be examining outcomes with regard to the disease severity( ARCO grade I, II, III, IV). More to follow.