Stability of a given joint is essential for the optimal function and maintenance of the joint.
Stability is determined by many factors which include the integrity of the ligaments.
Ligaments are thick connective tissue that connects bone to bone. An example is the deltoid ligments in the ankle.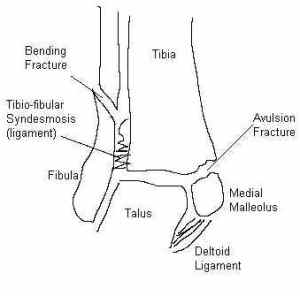 Injury to ligaments due to either to acute or repeat trauma can compromise the integrity and support provided by the ligament. The consequences can include degenerative changes in the joint and pain. This was clearly illustrated in a previous blog.
In the treatment of degenerative changes in a joint, it is essential that stability of the joint is evaluated and optimized. It is not enough to use regenerative therapies on the joint such as PRP, prolotherapy or stem cell therapy. For maximal clinical results, the joint and its stability must be addressed and optimized. This is the standard of care at the Centeno-Schultz Clinic and Regenexx.