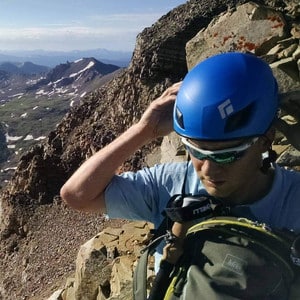 Eric
I'm in the early stages, but so far Dr. Hyzy has already been way more helpful than my regular doctors. I have multiple orthopedic issues…
Eric's Story
I'm in the early stages, but so far Dr. Hyzy has already been way more helpful than my regular doctors. I have multiple orthopedic issues and the doctors are mostly shrugging their shoulders. The MRIs are somewhat clean, but for some reason not many people do ultrasounds. The ultrasounds that Dr. Hyzy did showed some issues that didn't pop up on the MRIs and were consistent with my symptoms. He really takes the time to figure out what's going on and think outside the box. I also like that he's always had a younger doctor in with him who he teaches and educates, that speaks well to his character. I've yet to get the PRP, I have my appointment. My issues have been difficult, so I'm hopeful but understanding if it's not a perfect solution. But already, just having more ideas and information and results has offered more peace of mind.
See If You Are a Candidate for a Procedure With Us
I've been a patient of Dr Centeno for over 8 years. I have nothing but the highest complements for his professionalism, insights and overall care.…
Jim H.
The staff at Centeno-Schultz are both professional and highly competent. My rather complex stem cell/PRP procedure went like clockwork with Dr. Jason Markle's expertise and…
Frank B.
Dr Pitts demonstrates the height of professionalism and depth of knowledge treating my shoulder. While my visit was for my shoulder Dr. Pitts asked if…
Nancy C.
Dr. Schultz and staff were exceptional in their professionalism and commitment to the best possible outcome for me. Dr. Shultz was wonderful, attentive, and efficient.…
Lisa R.
Can't say enough wonderful things not only about their technology but also the wonderful Doctors and staff! Doctor Schultz and team have provided major healing…
Jonathan Z.
Dr. Markle has performed 3 separate procedures on my shoulders in the past 2 years. The results I have experienced are outstanding. I went from…
Marc W.
Dr. Markle is compassionate and thorough. He cares about the patient and how their life is being affected by their orthopedic issue. He looks at…
Sarah S.
I'm giving the Centeno Schultz Clinic staff and Dr. Schultz 5 stars. The medical assistants and rest of the staff do an outstanding job with…
Sean M.
I would highly recommend Dr. Pitts. I've had my knees and elbow done. The PRP (or whatever they call theirs) on tennis/golf elbow was highly…
Tanya S.
I will admit I was a little skeptical at first. Dr. Hyzy did a great job of educating me and ensured me I was a…
Nathan Y.