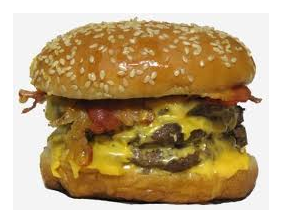 Is there a correlation between nutrition and osteoarthritis?
Yes!
At the Centeno-Schultz Clinic and Regenexx we acknowledge the critical role between the two.
1 in 5 patients have metabolic syndrome characterized by central obesity, hypertension and elevated lipids and serum glucose. This syndrome results in the release of detrimental chemicals into the joints which can lead to the breakdown of cartilage matrix.
These same patients do poorly with knee and hip replacements due principally to the systemic proinflammatory state.
Obesity and hyperglycemia are associated with increased infection rates after knee replacements.
Diets rich in carbohydrates, refined sugar and processed food can promote a pre-diabetic state.   SIRT-1 gene expression plays an important role in circulating blood sugars levels and joint health.   Activation of SIRT-1 gene by dietary restriction and Resveratrol is associated with healthy cartilage.  Inactivation of SIRT-1 gene, commonly seen with aging and diets high in refined sugar and carbohydrates results in increased body fat, decreased energy and cartilage cells becoming less stable.  This can become the perfect storm for the onset of osteoarthritis.
In counseling deconditioned and overweight (and nutrition impoverished) patients with osteoarthritis and musculoskeletal injuries, the Centeno-Schultz Clinic recommends at a minimum diet modification and increased activity levels.  These efforts are taken in an effort to optimize clinical outcomes from Regenexx SD, Regenexx AD and Regenexx SCP therapies.