Your knee is limiting your ability to ski a full day, play more than one match, or hike with friends and family. If you have knee osteoarthritis, then a new study by Regenexx might be supremely interesting to you!
Evaluation has demonstrated that your knee has moderate osteoarthritis. What to do? Traditional treatment choices include physical therapy, steroid injections, NSAIDs or surgery. Steroids are fraught with side effects, which have been discussed in other blogs.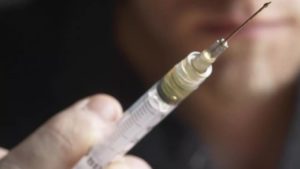 Nonsteroidial anti-inflammatory drugs (NSAIDs) have a wide range of side effects also discussed in other blogs.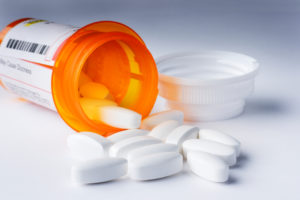 Orthopedic knee surgery, especially meniscus repair, has been demonstrated to be no better than physical therapy.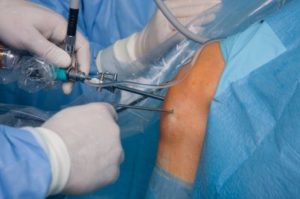 Are There Other Viable Treatment Options for Knee Osteoarthritis?
YES!
In a recent publication, we demonstrated that the Regenexx stem cell procedure was more effective than physical therapy in patients with moderate to severe knee arthritis. Forty-eight patients were randomized to either the Regenexx bone marrow-derived stem cell procedure or physical therapy. Patients who were assigned to the physical therapy group were given the option of crossing over to the Regenexx stem cell procedure at three months if they were not satisfied with the results from PT alone.
The results demonstrated that the Regenexx stem cell procedure was better than physical therapy. Metrics used included the LEAS and KSS-knee scores. In addition, all patients who opted to cross over from the exercise group to the Regenexx stem cell procedure reported significant clinical improvement.
Want to Get Back to What You Love, Without Surgery and Medication?
Does This Mean That All Stem Cell Treatments Work for Knee Arthritis?
NO!
This study specifically looked at the Regenexx bone marrow-derived stem cell procedure. This involves three distinct procedures over multiple days. The first step is pretreatment of the affected joint. A specific solution is injected precisely into the damaged area utilizing ultrasound or X-ray or both for guidance. Days later, bone marrow aspirate processed in our university-level cell laboratory is then injected precisely into the knee. The third step is the injection of platelets, which provide additional support for the implanted cells.
If you have ongoing, problematic knee pain that is limiting you and your potential, recognize that all stem cell procedures are not the same. Our recent publication demonstrates that the Regenexx three-step protocol is effective and provides better outcomes than physical therapy for knee osteoarthritis.
Click here to review our Regenexx knee results to date.
Treatment protocols, processing of bone marrow aspirates, years of expertise, and ability to identify and inject stem cells directly into the damaged areas utilizing ultrasound and X-ray varies significantly from clinic to clinic. Orthopedic stem cells were invented at the Centeno-Schultz Clinic. Make an appointment to undergo an evaluation where you will spend one hour with a board-certified, fellowship-trained physician. You and your future are worth the investment.